This is a view at the conceptual redesign of the products page for Five Ultimate. The old version is outdated, overloaded with unnecessary information, and filled with inconsistencies in styling.
The point of the redesign was to simplify the information so that customers can get a clear understanding of what products we have available to customize. This includes the color of the fabric, the type of printing available, and the base price for every option.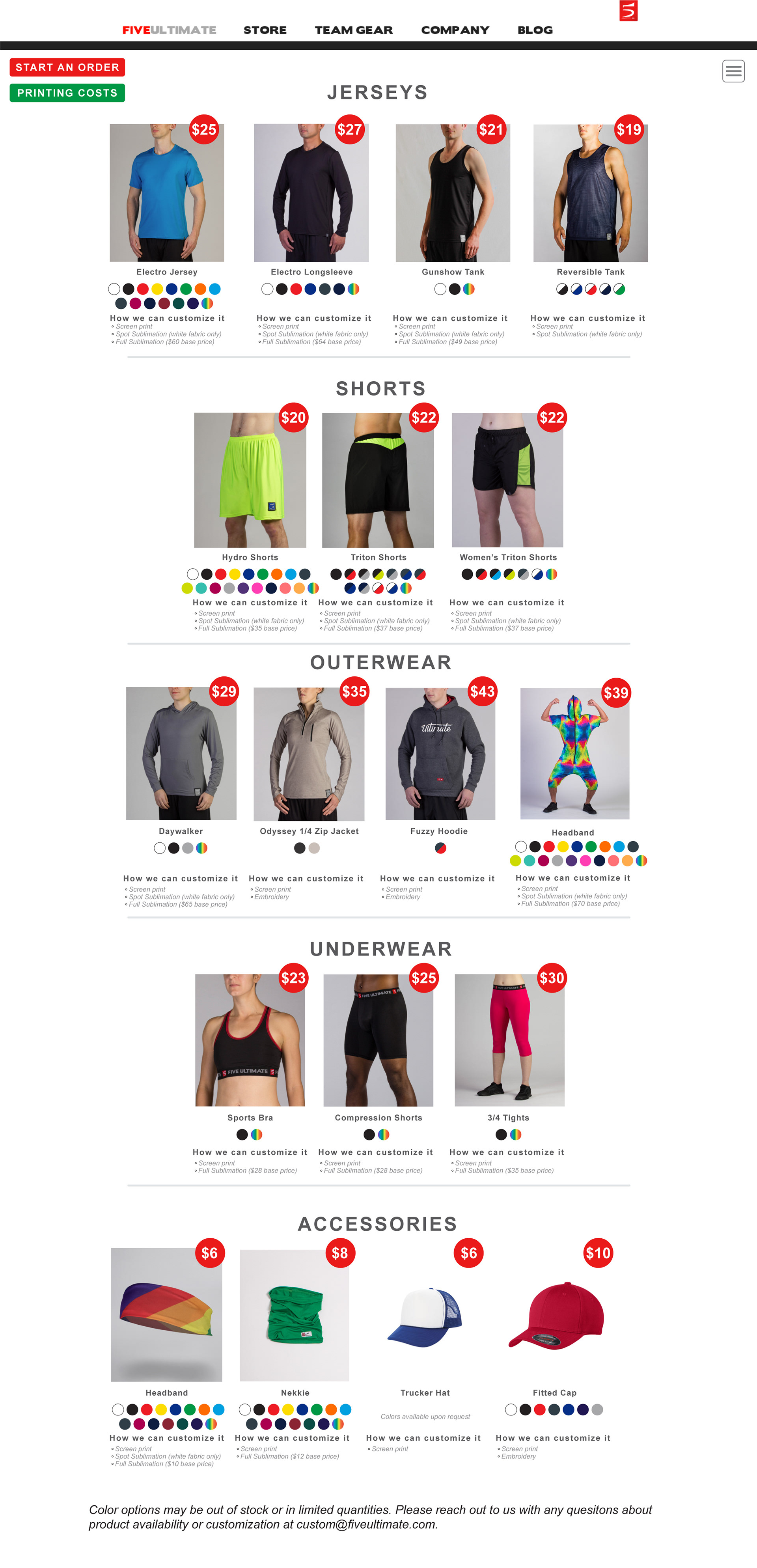 As you can see on the page, every product has the available colors in the little circles
below. The idea is that you can click on any color option to see a photo of the given product. The price is clearly listed on each product. The more expensive sublimated option is listed below where it says the different styles of printing available but it's not as prevalent as a way to not discourage people to leave for seeing only the high price.
Below you can see the old design for comparison.