For years Five Ultimate has been the sponsor for the US National Team (USNT) for Ultimate and I have had the pleasure of creating their uniforms for the last few. I always look forward to the opportunity because I'm a sucker for the stars and bars and look forward to the challenge of showing them in a new way. The USNT is one of the most visible teams in the world so it's a great opportunity to set the trends and drive the aesthetic of our sport. 
A lot of the time we would also use it as a chance to release new products. Oftentimes USNT will be the first team to show off the new gear. For example, with this years' team, we released our new long sleeve hoodie. It featured a new and more athletic cut and we got rid of the front pocket that was on our old version.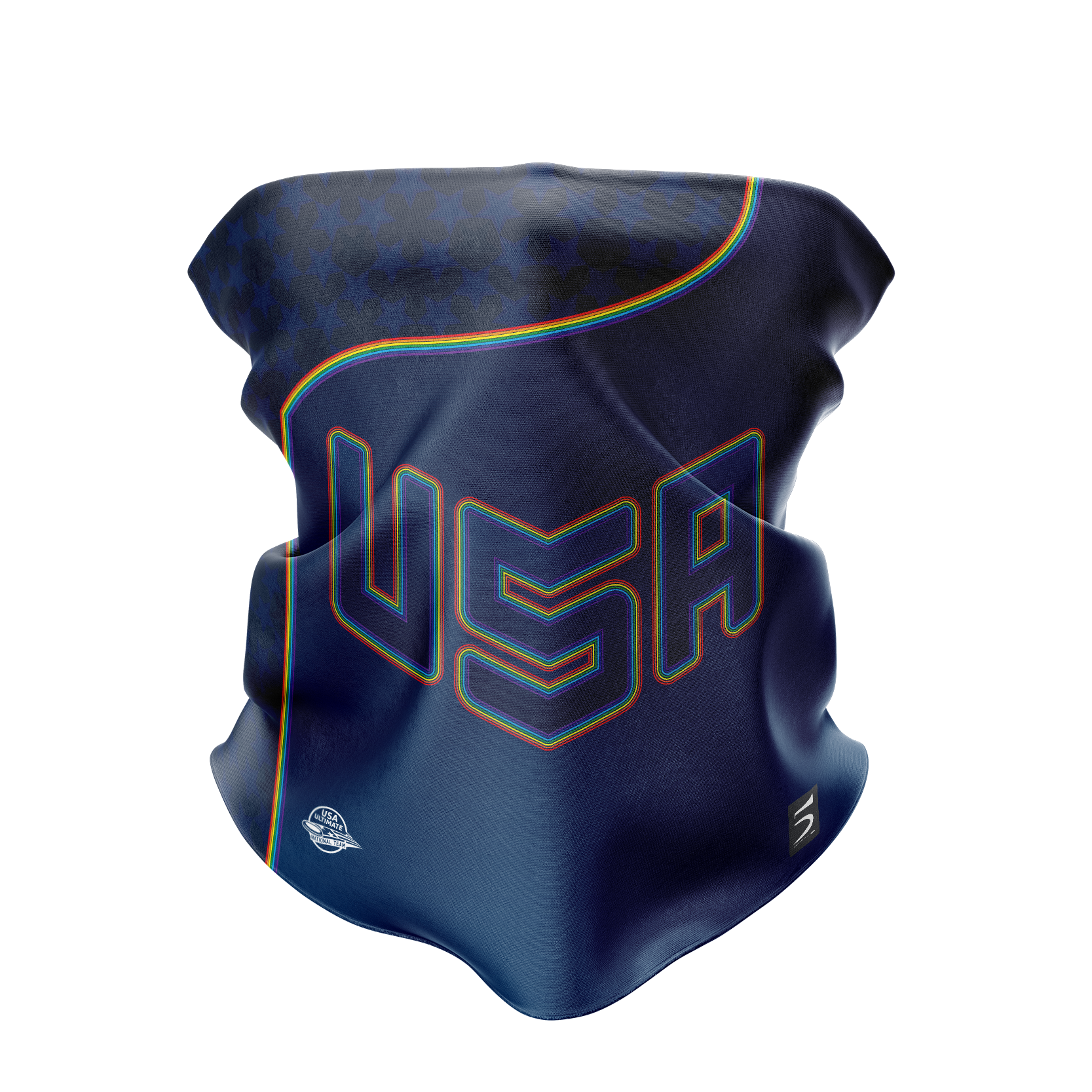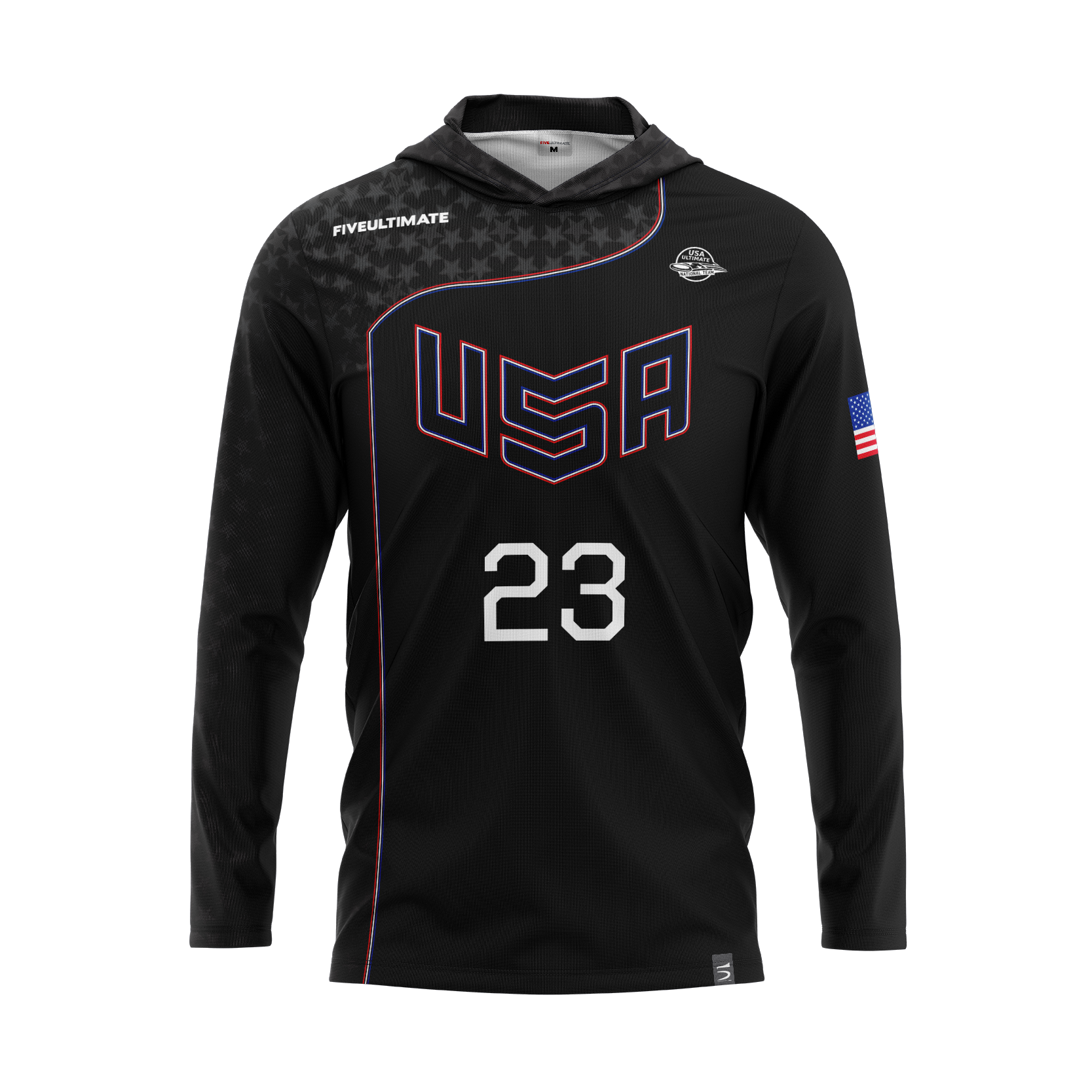 The design was loosely inspired by the old Atlanta Hawks jerseys. I love a good throwback so that's usually where I start when searching for inspiration. The USA logo was one that's been in use for 4 or 5 years now as USA ultimate was hoping for a more consistent brand. I changed the colors and the outline a bit but the overall appearance is the same. 
On top of the usual dark and light options, this year we created a third alternate colorway. We've always gone all out in support of Pride and LGBTQ+ so we wanted to create a rainbow design to show our support on the National stage.
Below you can also find the multitude of different ads I created for the products. These were used on Facebook, Twitter, Instagram, website banners, homepage slides, print ads, and more.